OUR FOUNDER Raj Jana, Was like millions of other Graduates.
Fresh out of college with a large student debt and even bigger ambitions, Raj was hungry to climb the corporate ladder and make a name for himself.
He worked his tail off and clocked up long hours in a constant race to the next promotion – because that's how you feel happy, successful, and accomplished.
Then overnight, his outlook changed.
Out of the blue, Raj's mentor died – just three months short of his retirement.
Jerry had been living for that moment – dreaming of his post-work life where he could devote himself to his woodturning passion.
But that opportunity never came for Jerry, and this was a big wake-up call for Raj.
With one life to live, Raj knew he couldn't afford to push off things he loved to a future that wasn't guaranteed.
So he embraced a 'now or never' attitude and jumped. He made it a priority to do more things that spoke to his soul. Then he started JavaPresse Coffee Company so he could make an impact and spread a message he believed in.
JavaPresse was born out of our passion to help people transform their coffee ritual into a meaningful moment… and it evolved from there.
- Raj Jana, CEO & Founder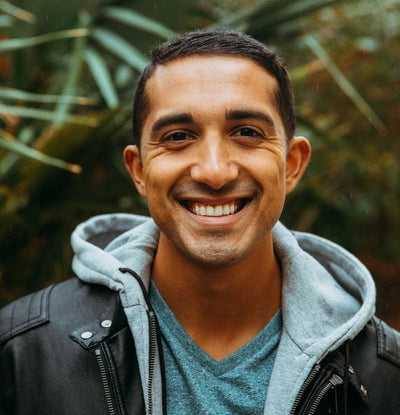 JavaPresse was born out of our passion to help people transform their coffee ritual into a meaningful moment… and it evolved from there.
- Raj Jana, CEO & Founder
we believe THAT Happiness Isn't a destination. It's a choice.
You don't need to make drastic life changes, spend a ton of money, or chase big dreams to feel happy and fulfilled today.
You don't need to push off the things you love until you retire, have enough money, or hit your next big goal.
Instead, you can experience extraordinary levels of fulfilment when you choose to make your happiness a priority now. This is easier than you think… Simply practice gratitude for what you already have, be present with the people you love, and set aside time and money for the little things [like coffee] that excite you – every single day
GREAT Coffee
Fuels incredible moments.
Here at JavaPresse, we're a coffee company on a mission to transform your favorite coffee ritual into an extraordinary daily experience. You can rely on us to up your coffee game through exceptional beans and incredible products, but that's just the start…
We believe coffee is more than a drink.
Great coffee is a reset, a pause, a reliable moment in your day when you can connect back to you. Great coffee energizes, revitalizes, and holds the key to those intentional moments, which can fuel your life with more joy.
Which is why we're here to empower you to stay grounded in the moments that matter - so you can enjoy more happiness, abundance, and fulfilment in every part of your life.
This is Our Story so far…
01
Launched In
September 2015.
02
Spent over 640 hours
designing incredible products.
03
Sold Over 350,000 Manual Coffee Grinders (And Counting) To Coffee Lovers All Over The World.
04
Shipped Over 300,000
Bags Of Hyper-fresh Coffee.
05
Partnered With Inspiring People
Like Daymond John From Shark Tank And Nataly Kogan From Happier.com
06
Brought You Responsibly
Sourced, Hyper-fresh Coffee And Shared Stories From 40+ Incredible Farmers Across The Globe.
07
Launched The World's Only
Fresh-focused Small-batch
Specialty Coffee Subscription In The World!
And We Have No Intention Of Stopping…
Our team believes in using business as a vehicle to make the world a brighter place.
We're driven to leave the world better than the way we found it by investing in products, services, content, and relationships that make contagious happiness a reality.
And above all, we're going to do it together – because life's too short to make a difference on your own.
Cheers to living the lives we love.
Stay grounded.
-Raj & the loving JavaPresse Team
Learn more about our values, vision for a brighter future, and how our coffee can help you live happier.